KEITI is responsible for systems, events and projects to spread the culture of green consumption.
Green Card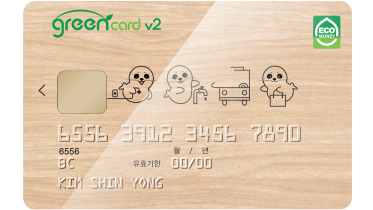 Green Credit Card
Korea's first recipient of the "UN 'Momentum for Change'
Climate Solutions Awards" (November 14, 2017)
• 18.48 million cards issued(2018)
• Promoting the use of eco-friendly products and raising awareness of the general public and the industrial circle
Green Credit Card.mp4
No. Green Credit Cards Issued

Using credit card point systems, offer economic benefits (Eco-points) so that the public can readily choose low-carbon, environmentally-friendly consumption.
Green Public Procurement
Support and manage mandatory purchase of green products by 920 public organizations, including central governmental organizations, local governments and quasi-governmental organizations, so as to build a market base to give boost to green products
International Cooperation for Sustainable Consumption and Production
Fulfill sustainable development goals through cooperation with UN SCP programs; spread sustainable consumption and production in the Asia-Pacific Region; and support overseas expansion of outstanding products and companies that engage in sustainable consumption and production as well as SCP policies
Environmental Consumption
Spread the culture of green consumption among the public through various promotional activities, such as education, SNS channel activities and afforestation projects
Green Stores
The amount purchased through Green Public Procurement

No. of Green Stores

Increase opportunities for consumers to purchase green products and support distribution of green products by establishing a distribution base, such as stores that sell green products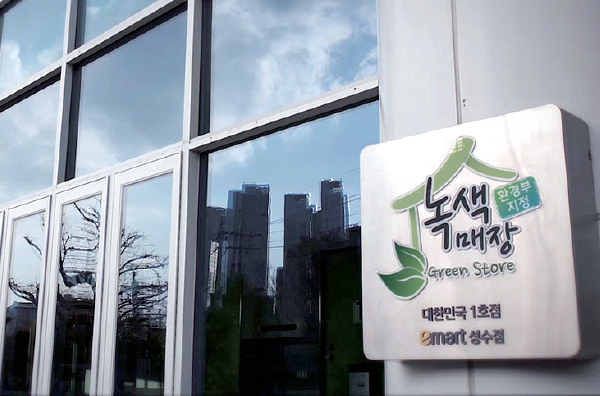 Designation of Green Stores
Strengthening a distribution network for eco-friendly products
• Increasing people's access to eco-friendly products
• 528 storesdesignated as Green Store across the nation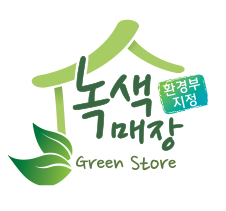 Operate "green product only e-market service," a service that sells green products and offers the products' sales track record, to make it easier for public organizations to purchase these products
Eco-friendly Interior Renovation
Support small and medium-sized interior designers and establish a direct transaction system for environmentally-friendly construction materials, such as those with eco-label certified products
ECO-EXPO KOREA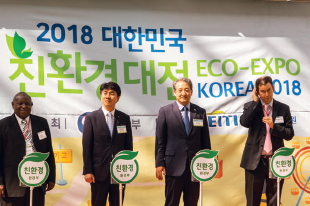 ECO-EXPO-KOREA
Raising public awareness of environmentally friendly products through exhibition and events
• Promoting business opportunities for environmental firms and culture of sustainability
• 192 companies participated and 432 booths were installed attracting 35,271 visitors(2018)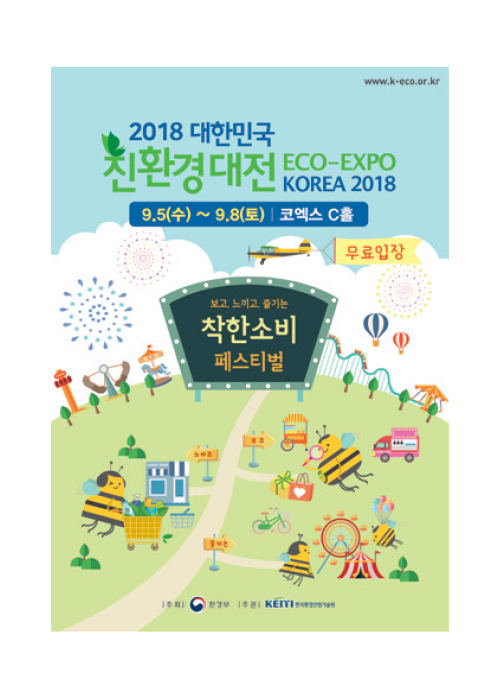 Establish a business forum to invigorate the green industries and markets, such as eco-products, services, technologies, energy, transportation and construction industries

KEITI offers various consulting services and systems to support environmental companies in engaging in eco-friendly management.
Eco-friendly Product-Service Convergence Business Models
Foster creative businesses and create jobs by building a business model for the product-service convergence policy that can contribute to the public environmental fields
Environmental Business Management
Based on the result of investigation into their environmental management (reality and current situation of how they are engaged in environmental management), provide customized consulting services to and launch eco-friendly campaigns for businesses and non-manufacturing sectors (hospitality, healthcare, etc.)
Environmental Business Designation Program
Operate a program that will lead businesses to voluntarily improve the environment by designating businesses with outstanding green management as "green businesses"
Environmental Information Disclosure (ENV-INFO Verification)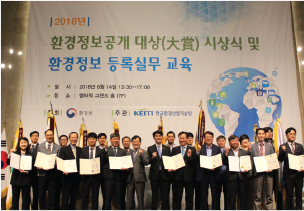 Discolsure of Environmental Information
Promoting environmentally-friendly business management through a well-established environmental information disclosure program
• Consulting services to resolve difficulties faced when registering environmental information(No. of consulted companies increased from 80 to 97)
• Full document inspection and on-site verification to improve the reliability of disclosed environmental information (from 145 cases to 176 cases)
Eco-Label Products

Guide green companies, public organizations and companies with large environmental impact to engage in green management and ensure public organizations achieve their social responsibility by making it mandatory for them to disclose their environmental information
Contribute to green loan and investment activities by the environmentally-friendly businesses by offering verified and disclosed environmental information to financial institutions

KEITI seeks to increase resource circulation and reduce wastes generated by promoting production, use and purchase of recycled resources.
Circular Utilization Evaluation
Support government policies that encourage circular utilization of resources from the production stage of a product
Quality Label Certifications for Recycled Resources
Issue certificates so that information about recycled resources of excellent quality can be indicated and the purchase of these products can be promoted in order to reduce wastes generated and increase circulation of wastes